Welcome to Glenmack Park
Whether you are caravanning, camping or require a self-contained cabin or villa, Glenmack Park at Kangaroo Valley can accommodate you.

Glenmack Park is an ideal destination for that family getaway with plenty of activities at your doorstep, including our very own on-site Kangaroo Valley Adventure Company. Kangaroo Valley has a unique climate with each season of the year offering different scenery and different experiences.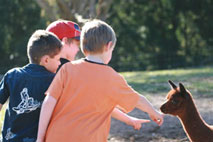 Located in the heart of the stunning Kangaroo Valley beside The Kangaroo River, Glenmack Park features picturesque mountain views in all directions and is landscaped to enhance the view. Come and say hello to the park pets Harvey the horse, Mikey the pony, Dustin & Obi our goats, Bambi, Yoda & Chewy the alpacas. Ask at Reception or check out the notice board for feeding time schedules. Your family will love to escape to this delightful country park .
Within the park we have great facilities for all the family including a NEW swimming pool, tennis courts, mini golf & a large kids playground.
For those wanting a taste of the city convenience in the country, Kangaroo Valley village is only a short walk from the park where you will find restaurants, cafes, craft & souvenir stores and the Friendly Inn Hotel!
We are Ticket Sales Agent for Jamberoo Action Park. So if you are intending to visit there this season you can avoid the queues and ensuing hustle and bustle on the day and pre-purchase your tickets here at our Reception, or avail of our great package deals.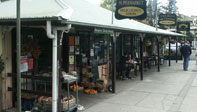 Kangaroo Valley
Set against an amazing mountain backdrop, the lush and green  Kangaroo Valley has something to offer all …more>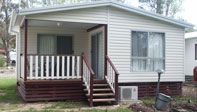 Relocatable Homes
Are you looking for a change in lifestyle?  Are you looking for a safe and quiet environment with a strong community base? …more>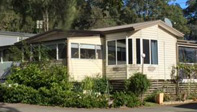 For Sale
NEW RELOCATABLE HOME FOR SALE! We currently have a relocatable home for sale. …more>

AWARDS