Kangaroo Valley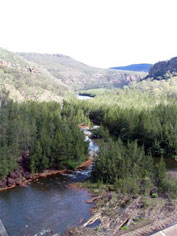 Set against an amazing mountain backdrop, the lush and green  Kangaroo Valley has something to offer all, whether you are the active fun loving person seeking adventure, or a weary individual seeking a quiet getaway and escape from the stress of city life.  There is an abundance of activities to keep you entertained, canoeing down the beautiful river or exploring the many wonderful bush trails, how about a horse ride on a mountain trail taking in the stunning scenery, or take an exciting mountain bike ride on one of the many cycle trails.  Perhaps you prefer to browse around the abundance of craft and souvenir shops, or sip a latte in one of our fine cafes.
Take a seat in front of the historic Friendly Inn Hotel sip a glass of vino or a schooner (or two!) and enjoy the comings and goings of the colourful village main street.  There are plenty of good restaurants to choose from to suit all tastes, from good Aussie tucker to sumptuous Thai cuisine.  Perhaps you could try a leisurely family picnic on the riverside followed by a refreshing swim in the river.  The sheer beauty of our valley makes it a favourite spot for weddings and honeymooners.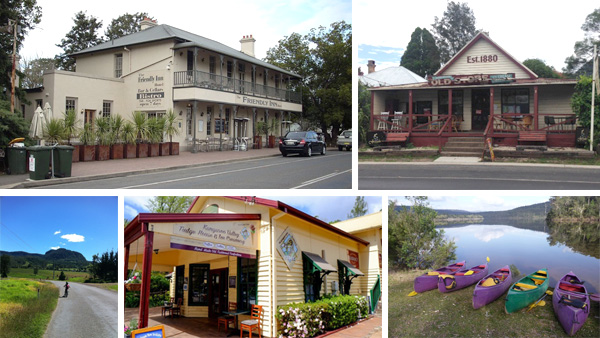 Wherever you go in the Valley you will be greeted with friendly smiles and your first visit to Kangaroo Valley will definitely not be your last!